Kickoff To Summer Meet Up (Edmonton) 2022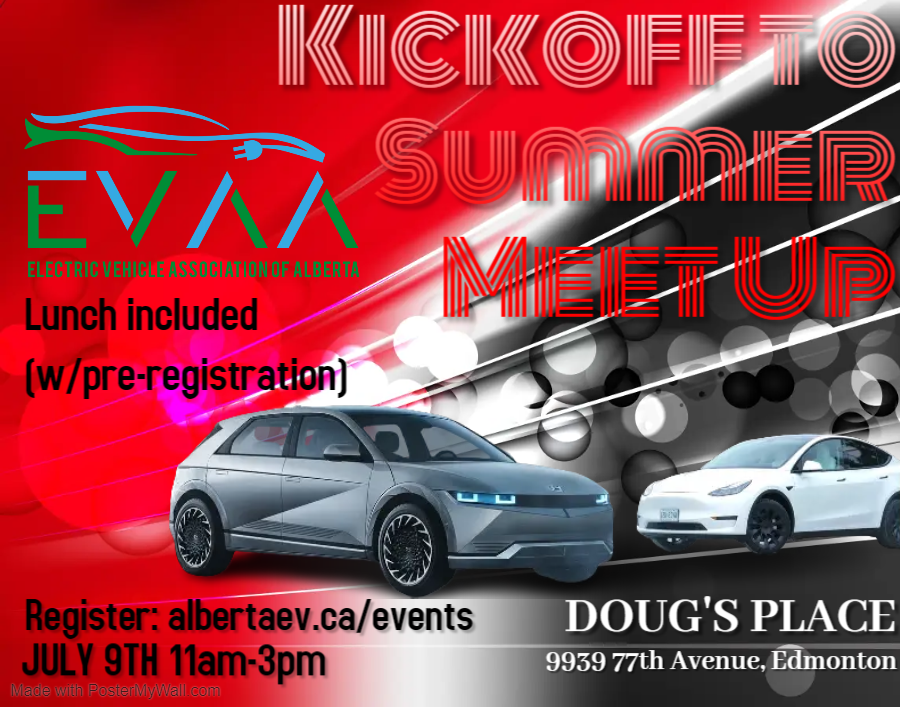 It's been a long while since we just got together to chit chat and check out each others EVs. Join us Saturday July 9th at Doug's Place Collision Repair. We'll be supplying lunch @ ~noon (so please register for ticket(s) below so we have appropriate counts).
If you don't yet have an EV, but are curious, this is an excellent chance to ask existing owners about their experiences ('do they die in the winter', 'what range do you actually get', etc etc!), as well as see a variety of EVs/colors all in one location.
Doug's Place has technicians trained on EV battery and high voltage systems – come hear how they can safely and professionally repair any body damage your EV may experience over its lifetime.
We are working to have a solar company onsite to discuss options to power your home and vehicle from the sun!
Summary:
We had a great variety of EVs (24 in total), wonderful weather and a lot of like minded people sharing their EV journeys.
Sold out!
Next Event
Date

Oct 05 2023

Time

12:00 pm - 7:00 pm
Archives